Background
Hospice UK work for the benefit of people affected by death and dying: collaborating with hospice members and other partners who work in end-of-life-care. Hospice UK play an important national role in equipping professionals with the knowledge, skills and expertise needed to deliver care in any setting, support their local communities and to work in partnership with others. The call for papers for the Hospice UK National Conference plays an important part in this objective.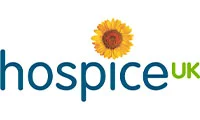 The Brief
To:
provide a robust online call for papers platform enabling authors to submit with ease their latest research and innovative work
facilitate online access for reviewers to peer review submissions
attend review panel meetings for final decisions
notify authors of outcomes
coordinate registrations, poster guidance, gather oral presentations and prepare accepted abstracts for publication.
The Solution
Compleat were able to offer an all-in-one solution. Providing the technology to collect, review and approve abstract submissions with automated tools making this lengthy and substantial part of their conference planning stress free and streamlined for all involved.
The Result
With over 300 abstracts successfully submitted and managed through to publication, the Hospice UK objective to equip professionals with knowledge was delivered. Successful abstracts were included as part of their annual conference programme. The event evaluated 98.8% excellent or good for organisation.
AT A GLANCE
Event Name: Finding a Way Forward
Sector: Not-for-profit, Healthcare
Venue: SEC Glasgow
Format: 3-day hybrid event
Event Package: Compleat Package
Additions: Full event management service and drinks reception
Do you have an upcoming event that you need

help with?